Abst:A glass shower enclosure door has a number of advantages over a wooden one. They are very easy to clean and maintain, and come in a wide variety of st...
A
glass shower enclosure door
has a number of advantages over a wooden one. They are very easy to clean and maintain, and come in a wide variety of styles. Transparent glass doors are a trendy choice, and frosted glass offers added privacy. There are three basic types of glass shower doors: framed, unframed, and semi-framed. Framed glass doors have a framed edge around the glass panels. They can be made from a variety of materials, including composite or aluminium.
When choosing a shower enclosure door, keep in mind that size is very important. If you purchase a large door, you'll end up with a bigger shower enclosure than you need. Buying a small door for a large shower can cause installation problems, so stick with the size that suits your shower best. You can also opt for a shower tray, although this may increase the cost of the entire enclosure. In addition, it's important to consider how much time you're willing to spend on daily cleaning. Once you've got a clear idea of your budget, you can start shopping for your shower enclosure door.
Framed shower doors are another inexpensive option. Framed doors are often made of aluminum or composite materials, and open inwards. They can harbour bacteria and need regular cleaning. However, they are easy to install and come equipped with a range of hardware. This option may be best for those with limited budgets, as it's cheap and easy to install. A shower door is an excellent way to create a luxurious space in a bathroom.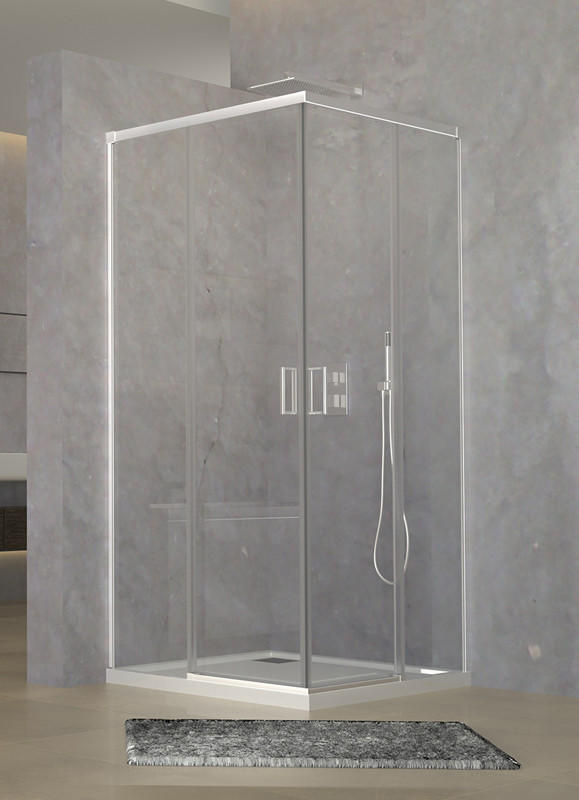 Cleaning the glass surface of a shower enclosure door is easier than you think. Simply wipe away excess water with paper towels and a glass cleaner free of ammonia. The first step to avoiding future problems is removing excess water. Once the water has dried, the glass surface is ready for cleaning. In addition, you should wipe the glass with a soft cloth after every shower. This helps prevent the formation of water beads. After the glass has been cleaned, apply a new layer of glass surface protector.


Tinted glass shower doors are another attractive option. Tinted glass shower doors come in a range of shades, so you can pick a tinted glass shower door to fit your bathroom decor. While tinted glass doors don't completely block out light, they do make a beautiful contribution to your bathroom's look. And because there are so many types of glass shower enclosure doors, there's one for every type of bathroom.


The type of shower enclosure door you choose is often determined by the size and shape of your bathroom. If you have limited space, a walk-in shower enclosure may be the best option. If you have space constraints, a frameless shower enclosure might be a better option. Alternatively, a walk-through enclosure can be a more contemporary style. Whichever shape you choose, be sure to consider the style you'll use the enclosure in.