Abst:A glass screen shower enclosure is a great choice for smaller bathrooms. This style is easy to install, yet it can still look stylish and sophisticate...
A glass screen shower enclosure is a great choice for smaller bathrooms. This style is easy to install, yet it can still look stylish and sophisticated. It's easy to clean, and can even add a touch of class to a bathroom. It's important to consider the texture of the glass, as it can affect the look of the room. A bamboo texture may look good in a forest-themed bathroom, but would not fit in a rustic country one. A timeless texture is best, and bubbles and geometric forms are perfect for any type of shower. Be sure to consult a design consultant to help you choose the right one.
Frameless or framed glass shower enclosures are a great way to save space and give your bathroom a minimalist look. You can also choose a design with intricate details. For example, a black-and-white ombre bathroom by Nicole Hollis Studio uses a squarish frame to highlight a white tiled ceiling. Handmade wall tiles in the bathroom make the contrast much more pronounced. A more contemporary bathroom can feature a glass screen shower enclosure in the same color scheme.


If you are planning to install a shower stall in your bathroom, you should opt for a glass screen enclosure. These shower stalls are generally made of toughened glass, which means they are safe for use in your home. You may want to go for a more expensive option if you want to spend more money. Alternatively, you can choose a cheaper option and install a framed shower door instead. If you're on a budget, a 4mm glass screen shower stall is ideal for you.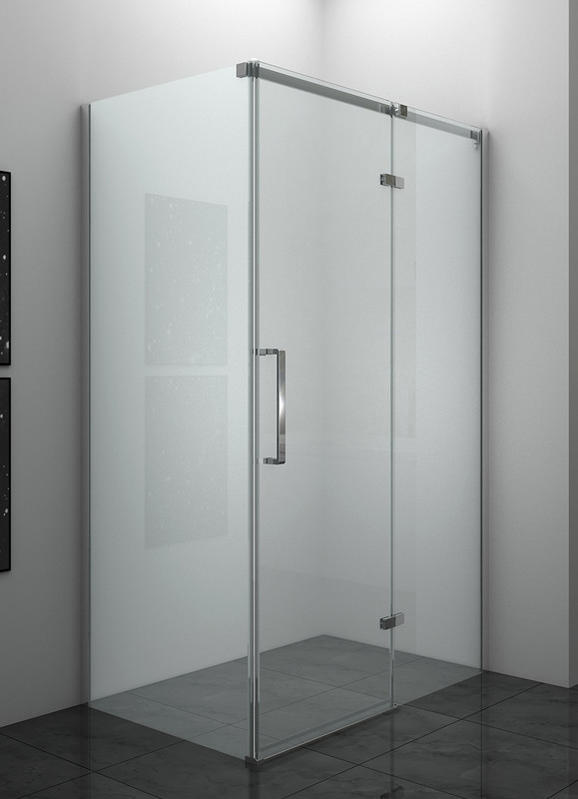 A glass screen shower enclosure is an ideal solution for anyone who wishes to install a shower enclosure in their bathroom. You can purchase one at a local home improvement store or even hire a professional bathroom fitter. To install a glass screen shower enclosure yourself, you will need an electric drill, a screwdriver, a spirit level, and silicone sealant. Before you proceed with installation, you should first install the wall channels. Once the wall channels are in place, you can attach the glass panels to them securely. Then you can mount the handle. Then, you can silicone seal the outer edges of the enclosure with a silicon sealant.


A glass screen shower enclosure can be either framed or unframed. This design is the most versatile choice, but it is important to ensure that you choose one with a door that opens into the room. You should also pay attention to the shower valve, because it will be located at the back of the shower. It should be easy to reach in case of an emergency. The door should be placed in a convenient location, but it is not necessary in every situation.