Abst:If you've always wanted a shower enclosure but have been unsure about how to design one, consider adding a his-and-her enclosure to your bathroom. The...
If you've always wanted a shower enclosure but have been unsure about how to design one, consider adding a his-and-her enclosure to your bathroom. The his-and-her look creates a more open feel in the bathroom and can be a great option for tall, narrow baths. There are many benefits to installing this style, including the ability to easily access fixtures, and you can even combine a bathtub and shower in one space.


The first thing you should consider before purchasing a shower enclosure is the size of your bathroom. You will need to measure the room's length and width to ensure that you choose a door that fits perfectly. This is also important for safety reasons, because accidents can happen. While most shower panels are made with toughened safety glass, some are not. If you're worried about accidents, you can opt for a glass shower enclosure with extra thick glass.


The second thing to consider when choosing a shower enclosure is the price. You can find many affordable models that fit a variety of budgets and styles. However, don't go for the cheapest ones as these could be of inferior quality. Remember that bathroom retailers are constantly slashing prices to attract new customers. Therefore, you should always compare prices before making a decision. There are many ways to get a great deal on a shower enclosure.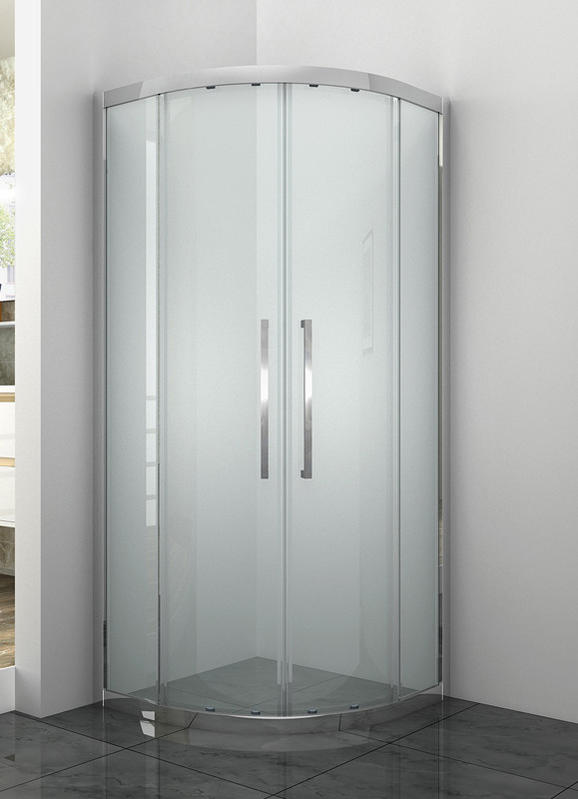 Glass thickness is another factor that influences the price of a shower enclosure. There are cheaper, lower-cost options with 4mm glass, while more expensive models with 8mm or 10mm glass are made with 8mm. Glass thickness is not the only factor determining quality, however; you should also take into account the type of hinges, rollers, and wheels on the enclosure. Some glass shower enclosures feature easy-clean glass, with a special coating applied to one side to prevent build-up.


Before choosing a shower enclosure, take time to consider where everything in the bathroom is located. Your toilet and sink should be on the left side, while the shower enclosure should be on the right. Otherwise, you may end up hitting the sink when the door opens on the right side of the shower. A framed enclosure is much easier to install than a tub and shower combo. It keeps water inside the shower while minimizing troublesome leaks. It also helps keep the bathroom cleaner as it minimizes water damage.


Frameless shower doors
full framed curved shower enclosure
are another option to consider. These have no metal framing around the glass. They are typically 3/8" or 1/2" thick. You can also choose a frameless shower door with a metal header. These are the most expensive options but are also the most popular. You should also consider the look you're going for when deciding between the two types. You may want to consider installing a frameless shower door, but remember that the framed version requires a thicker glass than its frameless counterparts.