Abst:A shower enclosure is a great way to protect your walls and the rest of your bathroom from water and soap scum. When buying your shower enclosure, loo...
A shower enclosure is a great way to protect your walls and the rest of your bathroom from water and soap scum. When buying your shower enclosure, look for a glass shower door or tiles to protect your walls. While tiles are more durable, wall panels are easier to install and won't require tricky shaping and grouting. If you're not sure which type of glass is right for your bathroom, here are a few things to keep in mind:


One of the most important factors in deciding what type of shower door you want is the opening size. A sliding shower door usually opens outwards but can also be double or single-hung. Both doors will open and close, but sliding shower doors tend to offer a smaller opening than hinged doors. Bi-fold shower doors hinge on the middle hinge, and pivot at the top and bottom to allow for ease of opening and closing. This type is ideal for smaller bathrooms or those with limited space, since it slides back into the enclosure after opening.
The thickness of glass on shower enclosures also plays a vital role in the cost. Enclosures with 4mm glass cost less than 6mm, while top-end enclosures use 8mm glass. Nevertheless, glass thickness is not the only determining factor when buying shower enclosures - hinges, rollers and wheels play an important role as well. Some enclosures are available with easy-clean glass. These are made with a special coating on one side to make cleaning them easier.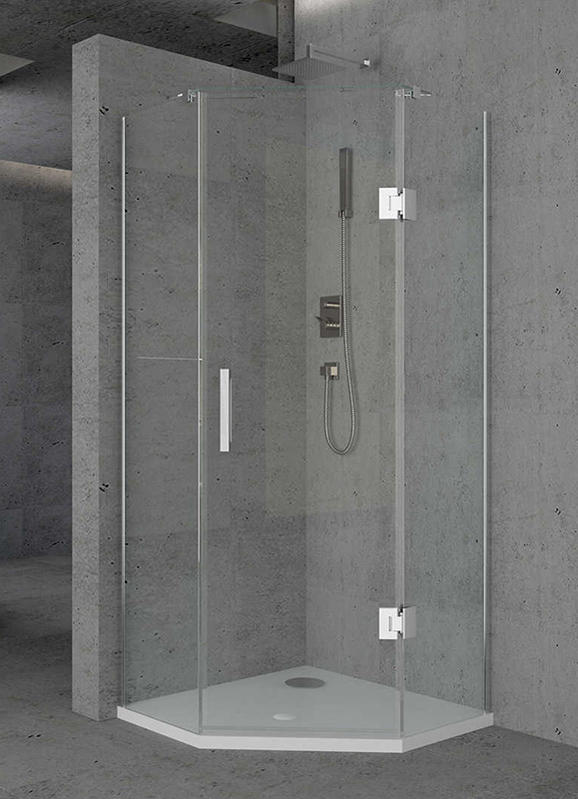 While choosing a shower enclosure, always keep in mind the layout of your bathroom before purchasing one. This will enable you to get the most out of the available space and provide the most room for showering. If you are remodeling your bathroom, measure the size of the shower and the walls before making any decisions. By following these simple steps, you can choose the best shower enclosure for your bathroom. The decision will depend on your preferences, your budget and practicality.


Decide which type of enclosure you need. There are rectangular and square shower enclosures, with or without a shower tray. They are typically 800x800mm, but can vary in size and shape. While these are the most popular options for bathrooms, square and rectangular enclosures can be easily installed anywhere in your bathroom. You'll also have more choice when it comes to frame and door style. Choose the style that best suits your bathroom's design and decor.


Consider the layout of your bathroom. A shower enclosure should fit the space you have available, and match the overall look of the bathroom. Shower enclosures come in different shapes and sizes. A quadrant corner enclosure is the perfect size to fit any corner, while a 3-sided enclosure uses two side walls with a shower door. You can even buy an enclosure that is reduced in height so that it fits a low ceiling. Once you've chosen the right design, make sure you have all the functionality you need.