Abst:If your bathroom is small, then the quadrant shower is a good choice. These enclosures fit into the corner at a right angle, and their easy sliding do...
If your bathroom is small, then the quadrant shower is a good choice. These enclosures fit into the corner at a right angle, and their easy sliding doors provide plenty of showering space without impacting the available space for other bathroom fittings. Most enclosures are made of glass, which makes them easy to clean. Branded companies use toughened glass in their enclosures to avoid breakages and abrasions. This ensures that you can clean your shower enclosure without any trouble.


10MM SERIES shower enclosure
The 10MM Series shower enclosure is available in a variety of different sizes to fit a variety of shower space requirements. With easy-to-clean glass, this shower enclosure offers a seamless design and a wide range of features. Its glass door is made of 8 mm toughened safety glass and is covered with a NANO coating for easy cleaning and maintenance. Moreover, the glass's 200 cm height is great for tall people. It comes with a black aluminium wall profile and a stabiliser bar. It is available in five different sizes.


This 10MM Series shower enclosure offers a range of benefits. The glass used in this shower enclosure is 10mm thick, which makes it highly durable and will not chip or scratch. The Chromed Brass self-closing hinges make this shower enclosure easy to clean. A 10mm shower door also has a high-quality frame and is highly durable. It will be a wonderful addition to your bathroom. If you are interested in purchasing this shower enclosure, please consider the options below.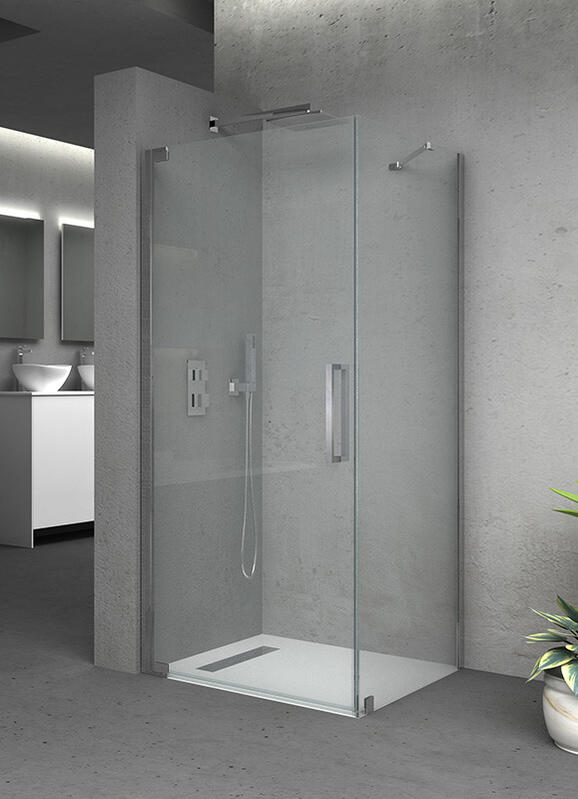 Clear Tempered Glass Shower Enclosure
shower enclosure
There are several types of glass to choose from for your shower enclosure. Depending on the size of your shower, glass can be toughened or coated with an easy-clean solution. The most durable glass is 10mm, and is best for heavy usage or for homes with children and pets. Glass shower enclosures are easy to clean and require less maintenance than other options. If you are looking for a simple and inexpensive shower enclosure, consider glass wall panels instead of tiles.


There are three basic types of doors available for a shower. Framed models have frames, and are therefore cheaper and easier to install. Framing, however, can corrode over time. Glass shower doors are also available in different materials, such as plexiglass. You can also find framed options made of aluminum. Size and shape are also important factors to consider when choosing a shower enclosure. Keep in mind that no two bathrooms are alike.


If you're replacing a tub and shower combination, you should always measure the area surrounding the tub and shower. Measure from the curb to the top of the enclosure. Make sure that the walls are level before purchasing. Be sure to note out of level measurements as well. By following these steps, you can choose the right size for your shower. You will be able to budget more easily if you know the exact measurements of the room. So, take your time and measure.