Abst:The Shower Room is a space where you can enjoy a hot shower, or indulge in a relaxing bath. Here are some design tips that can help you create the per...
The Shower Room is a space where you can enjoy a hot shower, or indulge in a relaxing bath. Here are some design tips that can help you create the perfect shower room. Choosing a shower curtain is an important factor in determining its style. A colorful design adds color and personality to the space. Choosing the right shower curtain can make your bathroom look bigger than it really is. Read on to learn more about shower curtains.
Curved shower rooms
are an attractive and functional design choice. They are easy to install, and they use less space than traditional straight rods. These bathrooms are great for small spaces, as the curved shower area allows you to fit a shower curtain with a double curtain. This design is also easier to use, as you can easily hang items on the curved curtain. The curved shower room is a great option for small bathrooms, as it can be installed in a corner and not interfere with the rest of the bathroom.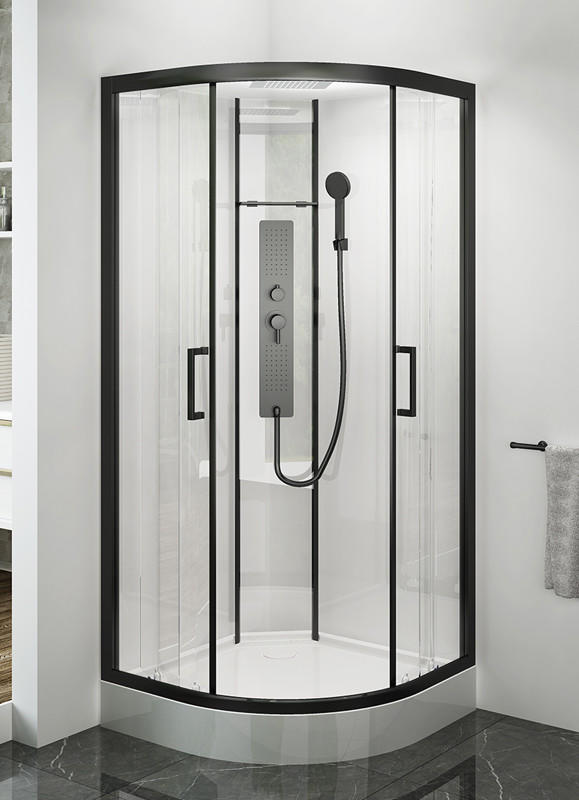 A compact shower room doesn't need to be large. A small shower room can be installed in an unused room or even a stair. A white shower room with a shower can work well for small spaces. White tiles are a great choice if you have minimal decor in your home. Alternatively, you can use green mosaic tiles to add a stylish urban feel to the space. And don't forget to install a window.
When it comes to choosing a shower door, make sure to look for the highest quality materials available. The frame should be made of stainless steel screws, and the glass should be sealed with a high-quality sealant. The glass should be thick enough to avoid deforming, and the glass should be at least five millimeters thick. A full-length mirror is also a must, as it makes the room appear larger. When it comes to shower doors, you should choose one that has a magnetic closure, as this will prevent accidents.
The thickness of glass is another important factor when choosing a shower screen. It should be at least four millimetres thick and should meet the British Safety Standards. For your safety, you should go for tempered glass, which has a higher impact strength than ordinary glass. But be aware that this will cost you more money. Besides, thick glass can be difficult to install, so it is important to buy tempered glass only. You can even consider getting two people to help you install it.
A frameless glass shower door gives you the illusion that the glass is floating in the air. It is also easier to step into because of its smooth surface. The glass is also durable and offers a high level of safety. And the sliding mechanism makes it easy to clean. If you have a small bathroom, you may not want this design. However, it is a practical option for a modern bathroom. If you have the space for it, you should consider installing a frameless glass shower door.
To make your Shower Room more spacious, consider a floor-to-ceiling tile. The right size of tiles combined with the correct grout will make the room look bigger. Try using big format tiles with a co-ordinating grout. You can also choose a mosaic floor tile to add some colour to the space. Alternatively, you can even install a wall-hung basin. Having a wall-hung basin will free up more floor space and make cleaning easier.
A walk-in shower allows easy access and is larger. A bath is suitable for very young children and an elderly member of the family. A walk-in shower is also a good option for a family with a disabled member. This type of shower can be large and accessible. You can also consider a bathtub if it is not large enough. However, if you're looking for a large shower, a walk-in shower is a good option.
A walk-in shower can be a great way to save space. These bathrooms have enough room for a bathtub. A walk-in shower can have a shelf for toiletries or even a dual showerhead. It's also a great way to add more natural light to the space. A larger walk-in shower can also accommodate dual shower heads. There are also various other design options that can help you design a spacious Shower Room.