Abst:Before you choose a shower enclosure for your bathroom, you need to consider the place of the sink and toilet. The toilet and sink should be positione...
Before you choose a shower enclosure for your bathroom, you need to consider the place of the sink and toilet. The toilet and sink should be positioned on the left side of the shower enclosure. Otherwise, a right-hand-opening door will hit the sink and toilet. There are several factors to consider before selecting a shower enclosure. Listed below are some important factors to consider when choosing a shower enclosure. The final step is to choose a design and color that fits the decor and style of your bathroom.
Frameless
There are many benefits to a frameless shower enclosure, but it is also more expensive than its framed counterpart. It is important to keep in mind that while the latter is easier to clean, the glass itself is thicker and more difficult to maintain. Frameless showers also tend to have gaps in the glass, which detracts from the sleek look they offer. However, the price difference is worth it, as you'll have an upscale look in no time.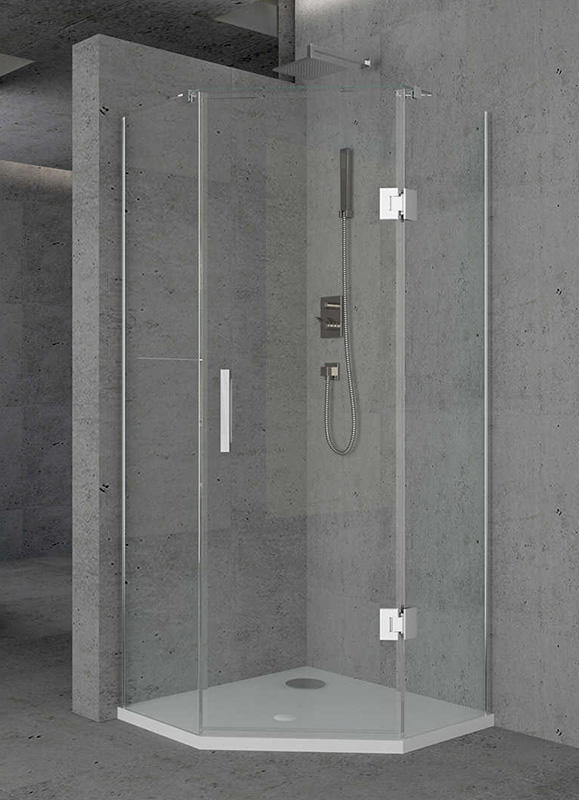 If you want to have an entirely frameless shower enclosure, you should first determine how big your shower is. A frameless shower will allow you to use a wider shower stall and still have plenty of space to walk around. This is also ideal if you do not have a bathtub. In these cases, you can use a semi-frameless shower door instead. It is also ideal for people who don't want to spend a lot of money on a frameless shower enclosure.
Square
A square shower enclosure is an excellent option for bathrooms with limited space. A square shower cubicle comes with an integrated shower door and glass shower panel, as well as door fittings and general fixings. Many people opt to buy a separate shower tray, but there are some square corner shower enclosures that come with a pre-made shower tray. A double-sliding shower door also allows for easy cleaning, but it limits the flexibility of placement.
One type of square enclosure is the BELLAVIA. This fully-frameless enclosure is available in a variety of width/depth combinations, and it fits perfectly into a corner space. Some models of BELLAVIA enclosures feature 10mm ANSI-certified tempered glass, stainless steel or chrome finish hardware, and premium leak-seal clear strips. Plus, the doors are designed for either left or right hand installation. They are easy to clean and offer a variety of features and options.
Walk-in
A walk-in shower enclosure has glass walls and a frameless front panel. It may be constructed with a fixed support bar, but can also be installed with a rotating joint. The size of the support bar is determined by the width of the shower tray. A standard walk-in shower recess size is approximately 550mm. If you need a larger opening, consider a 900mm glass panel. In some cases, a custom-sized support bar is required.
The size of a walk-in shower enclosure will depend on the space of your bathroom. The width and length should be generous enough to allow for easy walking and transferring. You can choose between a fixed glass panel and a hinged glass panel to accommodate different-sized people. A walk-in shower enclosure can also be customized depending on the dimensions of the shower area. For smaller bathrooms, a walk-in shower enclosure may be a great alternative to a bath.
Custom
When purchasing a shower enclosure, the quality of materials used is an important consideration. The best quality products are made from high-grade materials, such as stainless steel or glass. Besides, custom shower enclosures can be designed to fit your exact specifications. For example, you can have a privacy curtain that covers your entire shower from knee to waist and still provide you with a bright, open view of the bathroom. To avoid costly errors, make sure that you have your specifications in writing.
Next, decide on the glass thickness. The thickness of glass determines the durability of your custom shower enclosure. As a general rule, the thicker the glass, the better. Regular 6mm glass is the most common, but 8mm is a great choice for thicker, heavy-use areas. Alternatively, if you want a high-end look, consider a 10mm glass enclosure. This option is ideal for families with children and heavy usage.